Teri Tucciarone
REALTOR®, Listing Design & Staging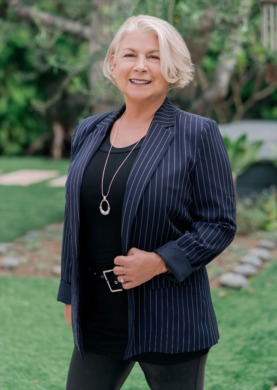 A veritable sparkplug in the real estate industry, Teri Tucciarone couldn't come more highly recommended. Operating with a magnetism all her own, the reputable realtor has a palpable passion for helping people put down roots in the community she calls home. As one buyer remarked, "She didn't just help us find a house, Teri found us a place where my wife, daughter, horses, and dogs can all live happily."
A lifelong equestrienne herself, Teri grew up riding horses in her La Habra Heights community, a passion she would later parlay into a thriving horse training business. Following nearly three decades as a sales manager in the auto industry, Teri pivoted easily into the real estate realm. Coupling local connections and neighborhood knowhow with her business-savvy sensibility, it was a no brainer to make the jump into real estate. 
These days, you'll find Teri hustling for first-time buyers and seasoned sellers alike. Equipped with over a decade of industry experience, she has a gift for honing in on a client's specific needs and working swiftly to make their goals a reality. Upbeat, motivated, and unfailingly honest, Teri is a powerhouse agent who gets the job done. It's no wonder she has so many 5-star Zillow reviews. "When Teri says she's going to do something, she does it. Dropping the ball? Never going to happen while working with her!" 
A talented designer with an eye for details, Teri has a sixth sense when it comes to staging. When she's not holding showings and rolling out marketing materials, you'll find Teri riding her beloved horse, Babs. A Huntington Beach local who adores her coastal lifestyle, she loves paddle boarding and walking her rescue pups, Mango and Olive.