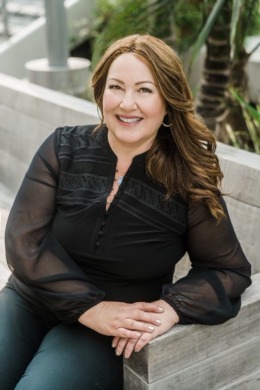 Education has always been central to Lina's life. Continuously compelled to empower others, she has spent time as an Elementary School teacher, English School Manager, and Project Manager for several educational companies. Instilled with a natural gift for advocating for those in her care, it came as no surprise that she ended up working  in real estate 
Passionate about helping people achieve their goals, Lina has dedicated her life to helping others put down roots in the community she calls home. An Orange County resident for the past thirty years and counting, she's a savvy realtor with deep market insight and unmatched neighborhood knowhow. Backed by a Communications Degree from Cal State Fullerton, Lina is quick to connect and prides herself on lasting relationships and repeat clients.  
Dedicated to taking the stress out of the real estate process, Lina provides sellers a home evaluation, staging resources, and a solid marketing plan. When it comes to buyers, she gleans as much information as possible to help her clients land the perfect home. Lina truly takes time to understand a client's unique lifestyle to conceptualize the home of their Pinterest board dreams. Honest, dependable, and unfailingly friendly, it's no wonder that Lina has closed over $27M  in her career. 
A Huntington Beach local who's big on beach walks and seaside eats, her proximity to PCH makes beach-hopping a breeze. When she's not holding open houses or sniffing out off-market listings, you'll find the novice yogi working on her sun salutations and whipping up new recipes for family and friends. She's hopeful that travel will resume in the near future, but until then Huntington Beach will have to do.