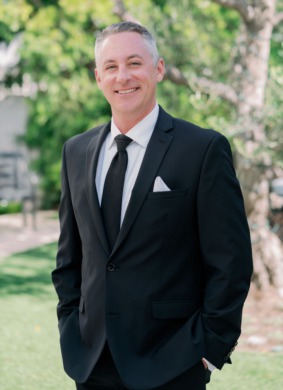 A Huntington Beach transplant by way of New Hampshire, Ken knows precisely what a gift it is to be welcomed into the seaside community he calls home. Trading icy winters for pleasant beaches over ten years ago, he now spends his days helping others put down roots, extending the warm welcome he once received. 
Bolstered by a background in real estate acquisitions, Ken joined Jody Clegg's powerhouse team two years ago, after nearly seven years in various real estate roles. Truth be told, helping folks find their dream home has always been his favorite part of the job. He makes it a habit of extending his services long after a sale, helping newcomers adjust to their new life and discover hidden gems in their neighborhood. Ken knows what an honor it is to help people transition through such a momentous milestone– whether moving across town or across the country. 
A genuine agent who is exceedingly honest, you'll find that Ken is a refreshingly frank realtor. Maybe that's his East Coast roots. Perhaps it's his own brand of SoCal flair. Whatever it is, he keeps lines of communication open and puts his client's needs above his own, always.
A fan of small business and big community involvement, Ken frequently volunteers with the Boys and Girls and Kiwanis Clubs. He won the jackpot with nieces. Adeline and Lyla, and returns to Boston as often as work allows to visit family and cheer on his beloved Patriots. Residing just steps from Huntington Beach's Tower 12, he's minutes from the sand, surf, bike path, and dog beach. A few of his favorite things.